Roof Cleaning may be the number one thing you could do to quickly improve a property's curb appeal. If your roof has mould and grime on it you probably aren't the only one who's noticed.
A dirty roof can make all your efforts with regard to window cleaning, or pressure cleaning the exterior appear to have little impact on the overall cleanliness of your home or professional appearance of your business.
If you have never had your roof cleaned perhaps you did not realise there is an alternative to replacing your roof. And cleaning a roof is usually the best option in most circumstances
---
How often should your roof be cleaned?
Every roof has a unique set of factors effecting its life and its appearance.
The climate, environment and geography of your area all play into the condition your roof is in.
Typically a roof can go 2-3 years without needing a cleaning after a high pressure clean.
Driveways and Footpaths
We use a range of state-of-the-art pressure washing equipment to ensure your driveway is restored to its original appearance.
Whether you own a residential property or a commercial one, with the use of our high pressure cleaning machines and attachments to clean your driveway without damaging or corroding the surface itself.
We specialise in the cleaning of driveways and paving sealed or unsealed. Depending on the delicacy of the surface, we can fine tune our cleaning process for the best results.
We also provide a high-quality sealing surface to enhance and protect your driveway and paving, Unlike other companies, we only use high-end sealers.
Whilst this may seem expensive in our experience it works out much cheaper in the long run. They help protect the driveway or patio for a longer period of time.
CAIRNS PRESSURE CLEANING
– OTHER SERVICES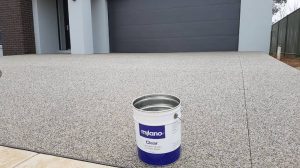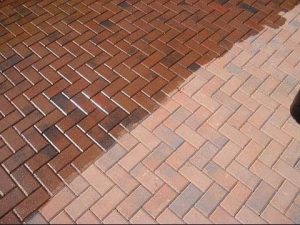 Shade Sail Cleaning
We clean shade sails at your home, school, child care centres, sporting complexes, shopping centres, public pools, business premise, eating areas etc.
If your shade sail is looking a little on the dark side our shade sail cleaning contractors will restore back to looking new again.
Patio Pressure Cleaning
Reclaim your outdoor living area from dirt and grime with professional Cairns patio pressure cleaning!
Here in sunny Queensland, An outdoor living area such as a patio can add significant value and enjoyment to your home. However, this is only true if you keep your patio clean and attractive.
Why Stop at the Patio?
Before you call for patio cleaning, take a look around your property and see if there might be other areas that need cleaning.
Bundling other services such as driveway cleaning, paver cleaning, roof cleaning, building washing, or rust removal together with your patio cleaning can help you save money.
Retaining wall wash downs
Concrete Sealing & Protective Coating